Release date:
22 October 2012
Recorded:
2010-12
Label:
Warner Music Sweden
Wikipedia info:
here
Buy:
CDON.se
,
Itunes
Tracklist:
1. In My Head
2. My Heart Is Refusing Me
3. Everytime
4. Euphoria
5. Crying Out Your Name
6. Do We Even Matter
7. Sidewalk
8. Sober
9. If She's The One
10. Breaking Robot
11. See You Again
12. Heal (feat. Blanks) /
Lenght:
48:15
* Japanese Edition also contains bonus tracks: "Euphoria" (single version), "Euphoria" (acoustic guitar version) & "Euphoria" (acoustic strings version)
"I try to create music that connects to my soul as well as to others". Loreen names her debut album "Heal" – just after she's set Europe into a collective Euphoria. Loreen has co-written most of the album material and is also co-executive producer together with Peter Cartriers.
Heal, Loreen's debut studio album, was released on 24 October 2012 through Warner Music Sweden. It received positive reviews from critics and received commercial success in the charts, notably reaching number one in Sweden and was certified Platinum there. Four singles were released from the album, "Euphoria" was released in February 2012 as the lead single, "My Heart Is Refusing Me" was released in international markets in a new remixed version as the second single in October 2012, "Crying Out Your Name" was released in Sweden only as the second single the same month. "In My Head" was released as the fourth single in February 2013. A fifth single "We Got the Power" was released as the lead single from the reissued version of "Heal" that was released in May 2013.



"I have told everybody to expect the unexpected. My album will surprise. It will have a very much darker tone than most would expect".


Background

EscDaily reported in August 2012 saying: Signed by Warner Music Sweden, Loreen spent her time over the past month in the studio working with various producers for her anticipated first album. It is expected that her first single, "My Heart is Refusing Me" as well as it's follow-up "Sober" will be featured on the record, along with "Euphoria". The official album cover was released on October 1, 2012. "Heal" was officially released in October 24, 2012. On 31 May 2013, Heal was re released as Heal (2013 Edition), it features two new tracks "We Got the Power" and an acoustic version of "Euphoria", the reissue version excludes the song "See You Again".



Composition



The album opens with "In My Head", the song has a throbbing bass beat and low brooding synth strings. The next track "My Heart Is Refusing Me" is in a new remixed form and is slightly different from the original version released in 2011. The song is a dance balladry track that has a chorus that formulaically expands after periods of restraint verses. "Everytime" was highly praised by critics, the song opens in an acoustic production, featuring only Loreen's voice and the piano. After the openings verse the beat kicks in and the production changes to heavy synths and claps. "Euphoria" is a dance song and the album version contains an extended intro which is not present in the single version, it opens with heavy strings before the songs starts. The following track, "Crying Out Your Name" features heavy synths and drum 'n' bass beats, described as a relatable self-destructive break up track. "Do We Even Matter" is a midtempo song that features a lullaby outro of a finger piano that gently tinkling away over the main chord melody.

"Sidewalk" was described to have a R&B feel about it at the start but later when the synths comes in and the song starts to build into a superb musical mix with Loreen's voice layered through it. The next track "Sober" was originally released in late 2011, and like "My Heart Refusing Me" has been remixed, this version is more uptempo than the original. "If She's The One" has an eastern infuesed influences in its production. "Breaking Robot" is an uptempo track with heavy synths that features a distorted male vocal during the chorus of the song. "See You Again" described as the most commercial song besides "Euphoria", the track opens with some guitar chords being strummed and critics compared the songs chorus to Rihanna's song "Where Have You Been". The final track, "Heal" has a sombre electronica feel to it and described as a heartfelt finale where Loreen cries out the chorus lines like a diva whilst the keyboards sound slightly warped and discordant.

CD Cover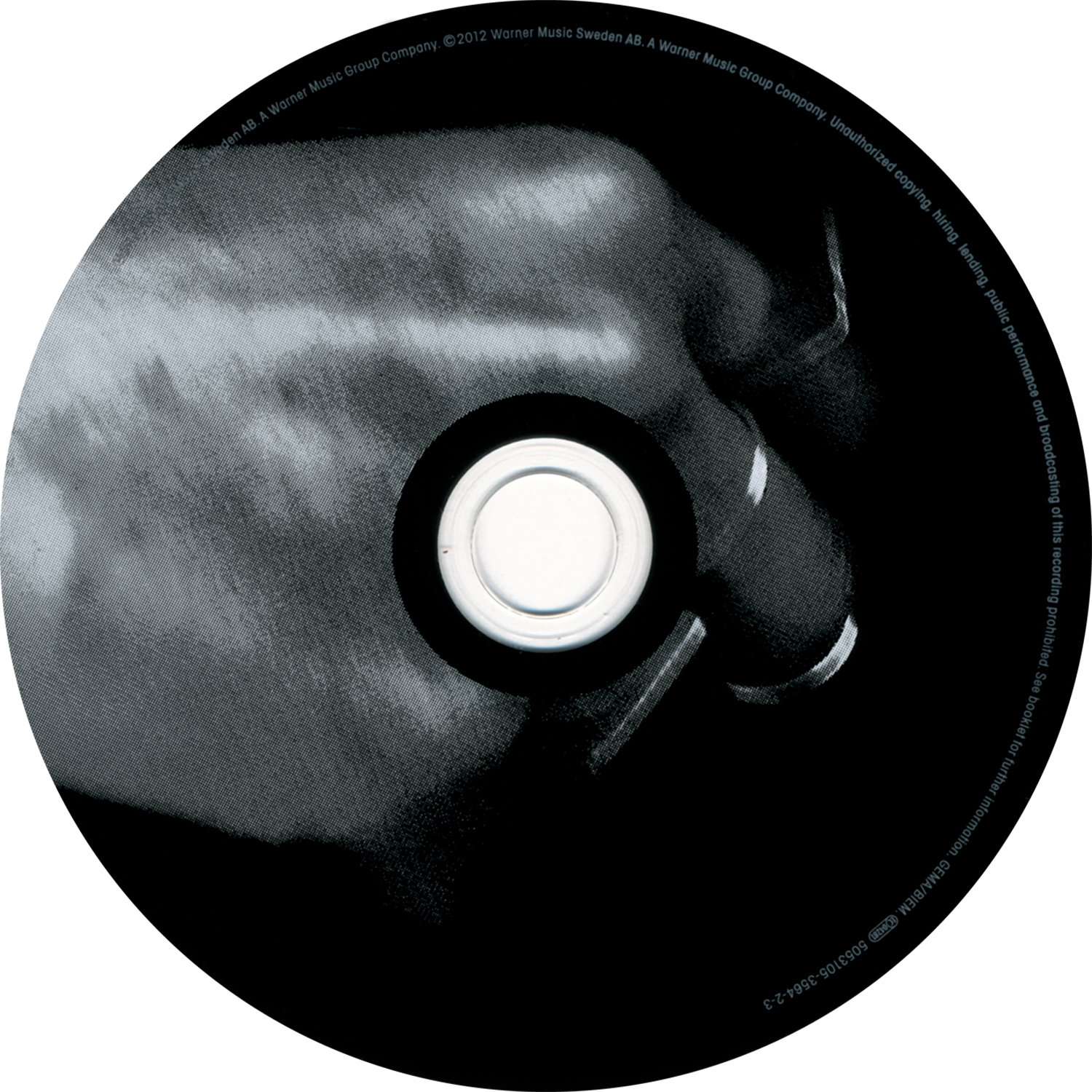 Previews from Heal





Critical reception



Upon its release, Heal has received positive reviews from music critics. Scandipop.co.uk were very positive in their review, writing "So all is well – we're happy campers." They praised the more dance ready songs on the album, while the criticized the balladry songs, by stating "although we wouldn't recommend judging the album too much on what you hear in these, they're really not the best representation of any of the songs." Samesame.com.au gave the album a positive review as well, saying: "Heal is an alluring blend of pulsating dance pop that feel more subtle than what one might initially expect from a Eurovision pop purveyor, in the current pop market that is already fluent in electronic dance music parlance, Heal speaks a language of its own – shrugging off trendy dubstep inflections in favour of a richer, soundscape that enhance its emotive lyrics rather than compete with it." "Higher Plain Music" also gave the album a positive review stating: ""Heal" is something of a sombre dance album revelation, and is the most solid albums from a Eurovision artist I've come across in years. It's got everything a guilty pleasure would usually have but is given a much more mature edge with slick production, excellent vocals and enough minor chords to make each song sound valid and non-cheesed. Highly, highly recommended for those who look for "good pop"." Escxtra.com gave the albuma positive review saying: "I think this is a solid début album for Loreen and am very impressed with the overall quality of it. I can confidently say that I give the album 5 stars due to its commercial elements, catchy choruses, the dance beats as well as the raw emotion felt in Loreen's vocal throughout the album."



Commercial performance



"Heal" debuted in Sweden at number one, and stayed inside the top 10 for seven weeks, and remained in the chart for 19 weeks. It was later certified Platinum there after selling 40,000 copies there. Elsewhere the album achieved moderate success, it reached the top 10 in Finland, Estonia and Switzerland and peaked inside the top 20 in countries such as Denmark, Netherlands and Germany. In the United Kingdom the album debuted at number 71 and stayed in the charts for one week.

#1 Swedish Albums Chart and Platinum album